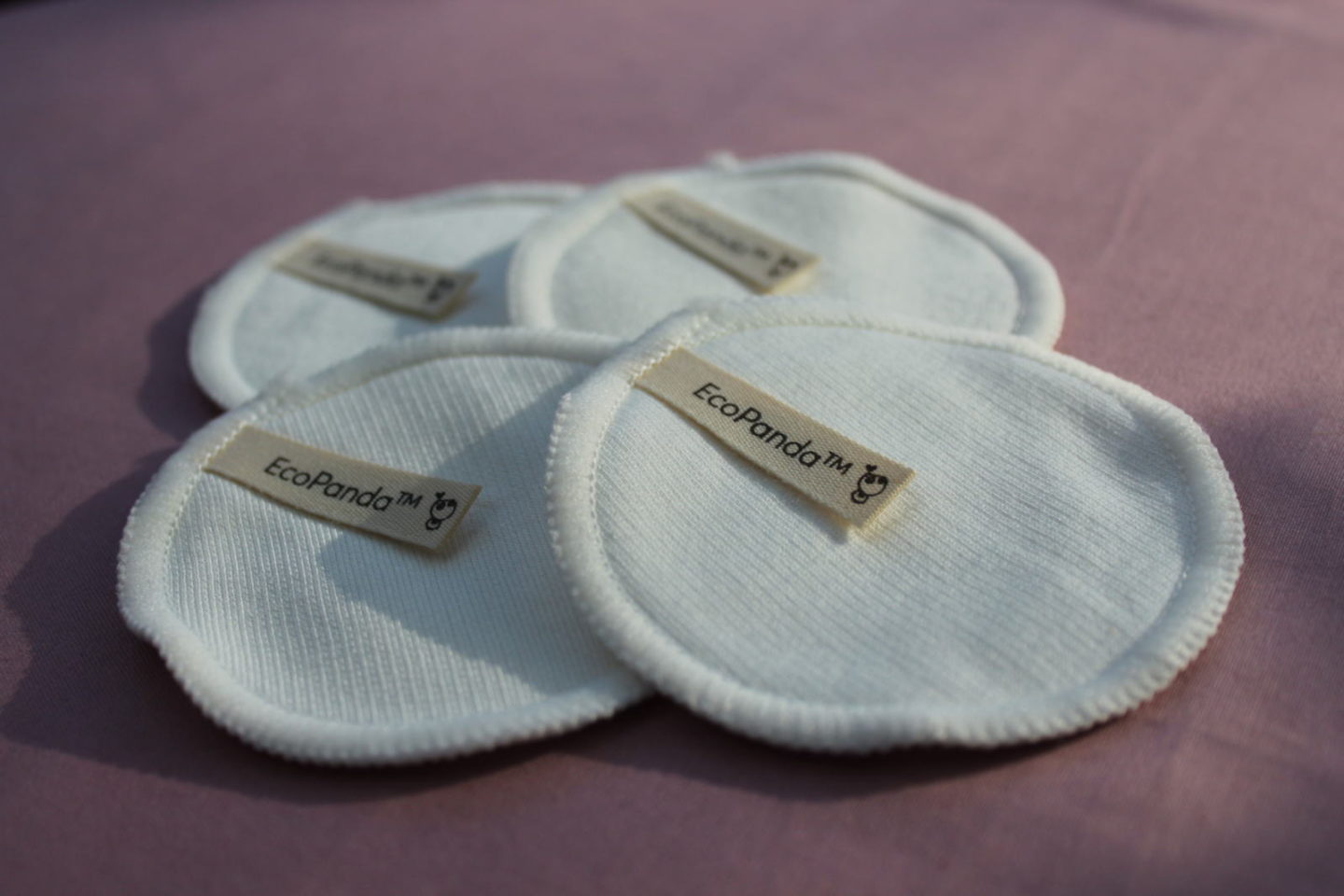 Every time I need to buy something that has plastic packaging I feel incredibly guilty, so I am always on the look out for plastic-free alternatives.
However, change is happening slowly and EcoPanda is one of the companies that have managed to create a sustainable product that is contained within plastic free packaging. So, when they asked me if I'd like to try out their Bamboo Make Up Remover Pads I was delighted and for once happily guilt-free!
Using EcoPanda Make Up Remover Pads
EcoPanda Make Up Remover Pads come in a set of 18. They are around 3″ across the diameter and they are made from 100% organic bamboo cotton. The EcoPanda Make Up Remover Pads feel nice and soft on my face but still with a bit of texture that makes it feel like it is really lifting all the make-up off my face. I used cleaning lotion and toner on the pads and was pleased that they soaked in and it was every bit as convenient as regular cotton wool pads. The size of the pad is ideal too although they did shrink slightly after washing. You are not supposed to iron them but I did iron a couple just to measure how much they had shrunk and it was about 1/4 inch (0.5 cm-ish) so it wasn't too bad.
Cleaning EcoPanda Make Up Remover Pads
I love the bamboo storage tube that the make up remover pads are kept in to keep them clean before use. They also come with a neat little mesh bag that protects the make up remover pads when they go in the washing machine. I just popped the bag of used make up remover pads in with my regular white wash at 30°c and they came out perfectly clean. According to the instructions they can be washed safely up to 60°c if you need to sterilise them or clean off tough stains.
Why is bamboo cotton a good alternative?
Bamboo is very sustainable as it is very fast growing – up to a metre a day! It is completely biodegradable so when you are finished with this product you can throw it away knowing that it won't still be sat in landfill in hundreds of years time.
Where to buy EcoPanda Make Up Remover Pads
EcoPanda Make Up Remover Pads are available on Amazon.
AD/Review – I was sent a set of 18 EcoPanda Bamboo Make Up Remover Pads in return for this review but all opinions are my own. As an Amazon Associate if you click on a link in this post I could earn from qualifying purchases.
Why not PIN this post for later?