This week I experienced a feeling of envy that my husband had a 'proper' job in an actual office and I didn't. To be honest I expected to experience the feeling a lot sooner. As one who was fairly institutionalised I am pleased yet surprised that it has taken until mid May to experience this feeling when I finished in the office last December.
I experienced envy because my husband was going out to an awards dinner in Manchester with many of my friends. It was a beautiful evening and they were all meeting for drinks in town, before inevitably staying out partying well into the early hours. I was at home and I wanted to go!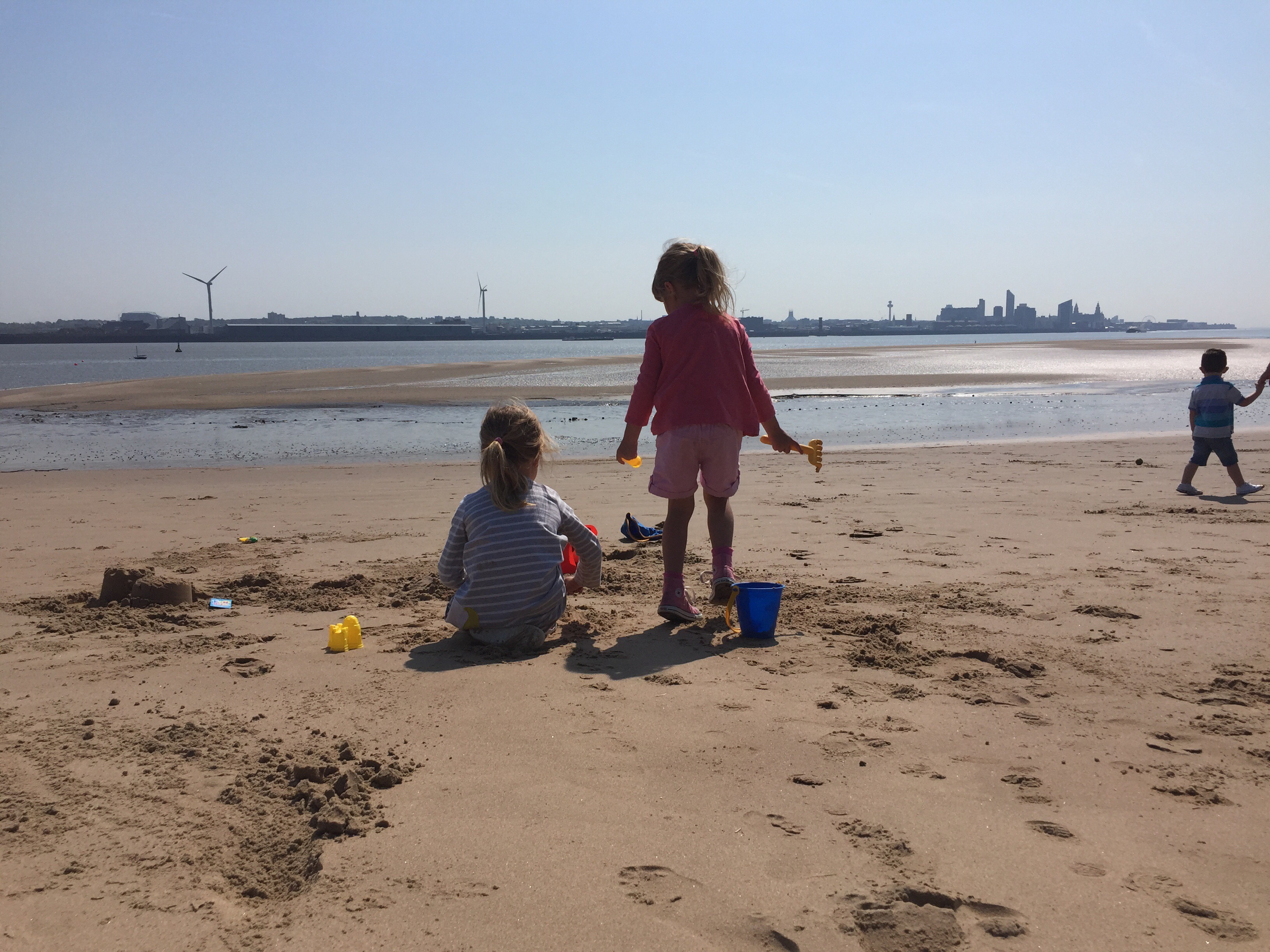 This feeling is stranger because earlier that day I had had a fantastic day in New Brighton with the twins. I know I noted 'in my head' how brilliant it was to be out in the sun, playing on the beach with these two who would be off to school in September. So if I knew earlier in the day I had taken stock and thought crikey I'm lucky to be able to do this, why did I experience the feeling.

I think the moment of envy was combined with a particularly difficult moment at swimming lessons with all three girls. It was hot in the stuffy changing rooms, I'd just received the terms bill for £300(!) and no-one wanted to get dressed and leave said stuffy changing rooms. I felt quite grumpy and the prospect of an evening out in Manchester drinking a gin and tonic in the sun suddenly seemed a lot more appealing.
Maybe I should go back to work in an office I thought: maybe working in town rather than at home isn't too bad. I did like the actual work – didn't I.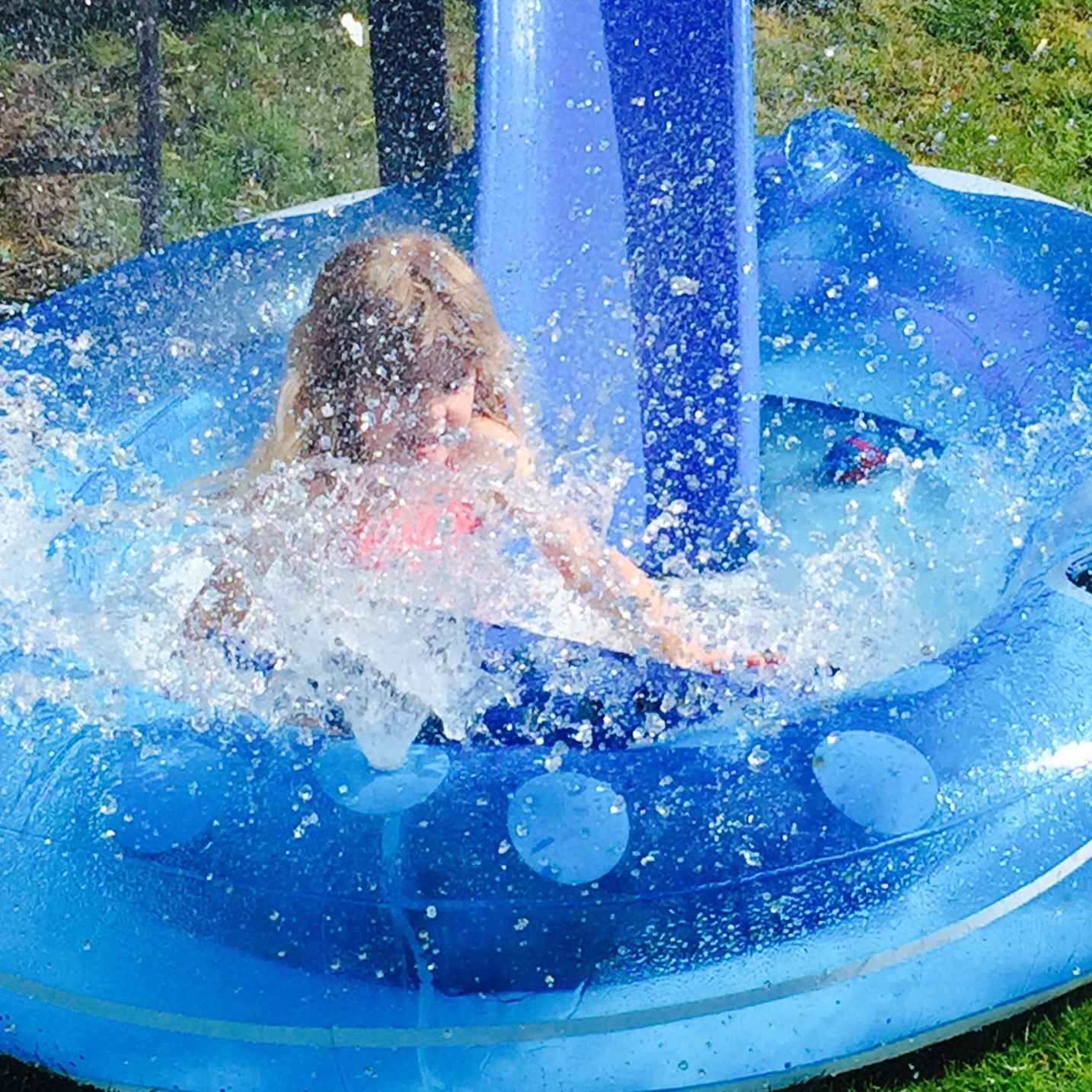 Swimming finished and I was proud of the confidence they had shown and continued to show. We got home and it was still a beautiful evening. The paddling pool was out and instead of stressing about homework and proper tea, I let them run around in their swimming stuff and generally have fun. They laughed really loudly, they played lively together and I sat with a gin and tonic on the sunlounger wondering what momentary lapse in judgment I must have been having to think working in the office as better. Many many of my friends would give their right arm to have had the day I had just had and I quickly pulled myself together popped them into bed tired and happy and remembered why I decided to work from home.