As die hard Harry Potter fans with two copies of each film and at least three sets of the books, it was with some delight that we all have been reviewing the Harry Potter invisibility cloak.
Can you remember when Harry received his invisibility cloak in the Philosopher's Stone as a Christmas present. The excitement and the giddiness. Well this Christmas you can give or receive an invisibility cloak all of your own.
The invisibility cloak, instructions and a small smart phone stand come in a boxed set. The invisibility cloak retails at around £50 but is currently on offer in Argos and Smyths Toys and we have seen it as low as £30 so keep your eyes out.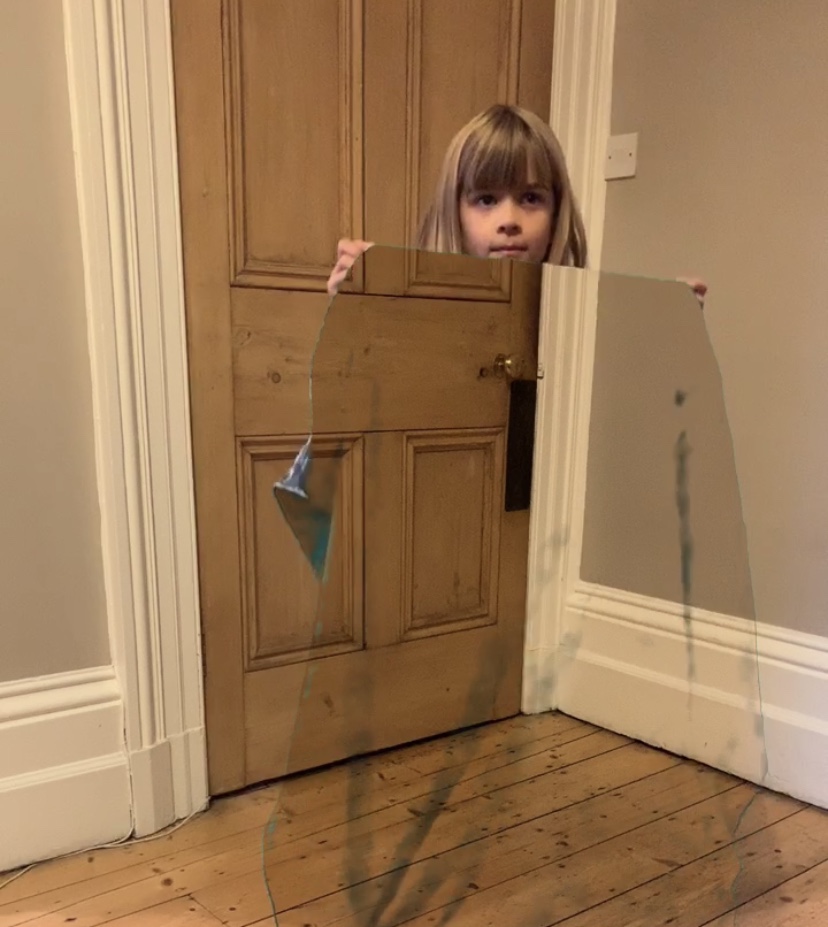 Before you try and use the cloak you need to download the app and follow the instructions on the sheet in the box to get set up. I recommend doing this before the kids want to get involved as whilst I was doing it, I kept being asked if I was ready.
The instructions for downloading the app and getting set up are simple and easy to follow. There is a code printed on the instruction leaflet in the box, you just need to activate the app and verify your product.
The app can be installed on three devices, so choose your favourite devices.
Whilst the phone stand in the box seems pretty basic to look at, it serves its purpose well. It has anti slip base and makes sure that your phone doesn't move (essential) when you set the scene for where you want to become invisible. We actually thought a tripod worked a little bit better if you have one to hand.
You need to take a photo or video of the scene whilst it's empty and then you can move around with the cloak and set up your photos.
It took us quite a while to get used to it and we had lots of amusing fails but once we worked it out we managed to get some fun photos and videos. I think its the sort of thing we will get better at over time too.
What do you think?
What scene would you recreate with it?
If you'd like to buy your own cloak, it can be found on Amazon here. Perfect for witches, wizards and muggles alike!